Infectious diseases, also called communicable diseases, are defined by their capacity to spread from one person to another. They are well known to cause numerous outbreaks throughout human history. We all heard of the outbreak of viral infectious diseases such as plague, flu or most recently the covid-19. Notably, outbreaks have proven to be potentially devastating. The real challenge, which is predicted to cause next pandemic and lead to the death of hundreds of millions of people, are multi-drug resistant organisms (MDROs). 
Infection prevention and control plays a crucial role in avoidance of an outbreak of MDROs. While institutions are careful with managing the budget covering for this risk we would like to point out why its economically worth to prevent the epidemic based on the calculations published in the Clinical Microbiology and Infection. In 2016 Dr Jon Otter and colleagues published a comprehensive economic evaluation of a carbapenemase-producing Enterobacteriaceae (CPE) outbreak across five hospitals in London. 
Today, CPE represent a global health threat, because they are also resistant to all other beta-lactams antibiotics. CPE are mainly transmitted by direct or indirect contact, they are known to persist for months on surfaces, and can contaminate food and water. 
AN OUTBREAK ALWAYS INVOLVES ACTUAL EXPENDITURE AND OPPORTUNITY COST
In the study mentioned above, scientists evaluated a real cost of an outbreak of the MDR bacterium. The total cost of the outbreak was estimated to reach € 1.1m over 10 months of its duration. Actual expenditures estimation is simple and straightforward, whereas opportunity costs are a combination of staffing costs, missed revenues, and closed/additional bed days. 
Interestingly, the actual (direct) expenditure was calculated to cost € 312 000. This involves anti-infectives, laboratory costs of screening, contact precautions, hydrogen peroxide vapor decontamination, ward-based monitors work, and expenditure related to ward and bay closures. This is what can be called only a tip on an iceberg. 
While this amount seems already significant, outbreak always comes with the opportunity cost which is much higher. In this case, it was estimated to reach € 822 000. Due to an outbreak, a prediction of 1206 lost bed-days was calculated. The facilities acknowledged missed revenue from elective surgical procedures and declare additional staff time as an important opportunity cost feature.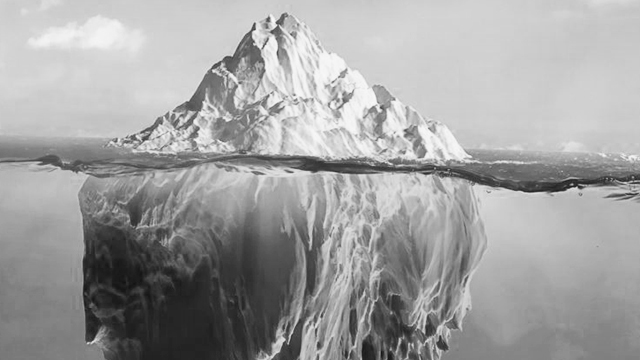 ECONOMICAL COST IS NOT EVERYTHING:
INTANGIBLE AND INVALUABLE COSTS
While the economic cost of an outbreak is already a burden for medical facilities, it is also worth mentioning the intangible damage that it causes. In this case that would include the death of 13 patients. The second aspect to highlight is the judgment of poor executive leadership and trust that stakeholders put in hospitals. This includes underestimation of the importance of infection prevention resulting in cutting the budget related to IPC. Moreover, outbreaks in hospitals have a relevant impact on hospital's competitiveness and reputation. While the hospital's primary objective is to save lives, when a healthcare establishment fails on the mission due to profit-oriented decisions, the negative impact should not be underestimated.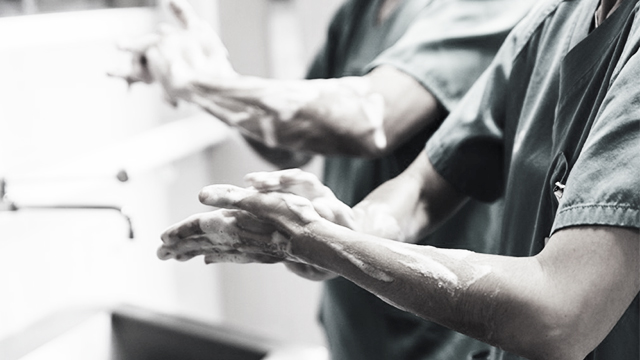 WHY INFECTION PREVENTION IS IMPORTANT?
Preventing possible outbreaks should be a top priority for healthcare systems around the world. Hand hygiene is globally recommended as one of the most effective and low-cost procedures against cross-transmission. Lasting investments should be provided not only in terms of consumables but also in the training and education of people doing the actual work. There is strong evidence that health care workers' education and training increase global health security. Moreover, a lot of outbreaks can be prevented while good IPC practices are implicated in the facility.
TAKE HOME MESSAGE
This economic study breaks down an outbreak in concrete cost categories and gives a wide picture of what is the actual cost of an outbreak, showing the entire iceberg. This study has also objectively established that an outbreak is expensive and must be avoided by implementing operational infection prevention measures. 
An additional conclusion that may be drawn from this study is that the indirect costs of an outbreak are more than twice loss-making as direct costs.  Therefore, investing in infection prevention can allow saving considerable amounts of money and time.
Bibliography
J.A. Otter, P. Burgess, F. Davies, S. Mookerjee, J. Singleton, M. Gilchrist, D. Parsons, E.T. Brannigan, J. Robotham, A.H. Holmes. (2017). Counting the cost of an outbreak of carbapenemase-producing Enterobacteriaceae: an economic evaluation from a hospital perspective. Clinical Microbiology and Infection, 23(3), 188-196, https://doi.org/10.1016/j.cmi.2016.10.005.
Centers for Disease C, Prevention. Vital signs: Carbapenem-resistant Entero-bacteriaceae. MMWR Morb Mortal Wkly Rep 2013;62:165-70.
Conterno LO, Shymanski J, Ramotar K, Toye B, Zvonar R, Roth V. Impact and cost of infection control measures to reduce nosocomial transmission of extended-spectrum beta-lactamase-producing organisms in a non-outbreak setting. (2007). Journal of Hospital Infection, 65:354-60.
Perencevich EN, Stone PW, Wright SB, Carmeli Y, Fisman DN, Cosgrove SE. (2007). Raising standards while watching the bottom line: making a business case for infection control. Infection Control Hospital Epidemiology. 28:1121-1133.
Peters A, Lotfinejad N, Simniceanu A, Pittet D. The economics of infection prevention: why it is crucial to invest in hand hygiene and nurses during the novel coronavirus pandemic. J Infect. 2020 Aug;81(2):318-356. doi: 10.1016/j.jinf.2020.04.029. Epub 2020 Apr 23. PMID: 32335177; PMCID: PMC7179502.